Bill Spetrino
Bill Spetrino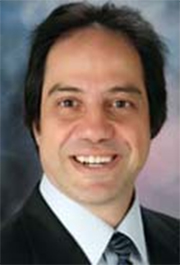 Bill Spetrino is the editor of Newsmax's advisory service The Dividend Machine. Bill's goal is to show the average investor how they can generate a substantial monthly income by investing in high-quality, dividend-paying companies.
A native of Cleveland, Ohio, Spetrino graduated from John Carroll University with a degree in accounting. Bill's wife is a CPA, and he assisted her in her private accounting and tax planning practice.

It was during this time that Spetrino began studying the investing philosophies of some of the world's greatest investors, including Warren Buffett and Sir John Templeton. By learning, and then implementing, the lessons of these great investors, he has been able to build a truly impressive investment portfolio of his own.
Spetrino brings you all of his knowledge and experience identifying the strongest dividend-paying companies in the financial world. He shares this information to help members build their own "dividend machine" and enjoy the investing success he has experienced over the past 20 years.
Web site: http://www.billspetrino.com/
Blog: http://www.moneynews.com/Blogs/BillSpetrino/id-87/
Facebook: https://www.facebook.com/bill.spetrino
Twitter: https://twitter.com/BillSpetrino
LinkedIn: https://www.linkedin.com/pub/bill-spetrino/15/42b/423
The Money Show.com Contributor
AUDIO & VIDEO
Voice of America: Tapping into a Reliable Dividend Machine