Daniel Olivera - Fancis: A Pope For Our Time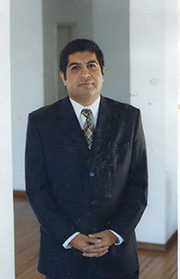 A journalist for 32 years, Daniel Olivera began his career at the El Dia in La Plata, one of the oldest newspapers in Argentina. It was 1982, the year when the Military Junta occupied the Malvinas Islands starting a war against the United Kingdom.
He has covered — first as a journalist, then as section editor, and finally as editor in chief — practically all the most important issues of Argentina's recent history: the collapse of the dictatorship and the end of the Dirty War; the return of democracy with President Alfonsin; the trial of the genocides; hyperinflation; the arrival of President Menem; the two visits of Pope John Paul II; and in the new millennium, the economic chaos of 2001-2002 which pushed the country to border of disintegration (time where the current Pope Francis played a key role as pacifier, during those difficult days with five Presidents in only one week); and finally the starting of the Kirchner couple era, which extend for more than 10 years and three consecutive democratic mandates.
He is the author of "Pecado: Negocios, Escandalo y Muerte En La Caridad Privada" Editorial Planeta, Buenos Aires 2002 and "El Macho, la Bestia Negra de la Democracia" Editorial Norma, Buenos Aires 2003.
Link to Book - Francis: A Pope for Our Time